Yara Khaled was promoted to a case work supervisor in the social services department of a large and growing county government. Yara had been a case worker in the department for eight years, during which time the number of case workers had grown from 25 to 27. Having taken on a new job, Yara was asked by her supervisor to develop a plan for her group which consisted of 15 people. She began by listing each case worker's area, the number of visits each would make to clients, and the amount spent on each case.
She subsequently asked each case worker to send her a breakdown of the number of cases each expected to make by week and by month. In addition, she also obtained from each a calendar of steps to be taken for each of the 50 individual clients assigned to each case worker. After compiling this information, Yara presented it to her supervisor, stating that she now had a plan.
Required:
What comments would you make about Yara's plan? According to what you got and understood in chapters one and two. (Hint: you can take in your consideration the Figure 4.1).
<![if !vml]>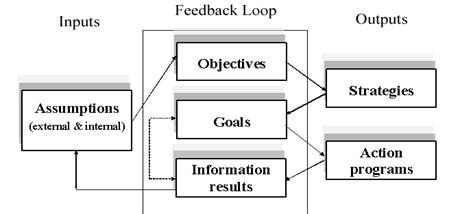 <![endif]>
Figure 4.1: Planning model